Take Your Firm to the
Next Level
Turnkey Advertising and Case Acquisition Solutions for
Plaintiff Law Firms
Request A Custom Quote
Scroll

Your Law Firm
Marketing Partner
Kevin White – CEO & Founder
Felix Eckhardt – CFO & Founder
We've served many of the nation's top law firms for more than 20 years. From moving millions of dollars in mass tort investments to putting in place the most sophisticated personal injury marketing campaigns, we know how to get attorneys what they want: more cases.
They want lucrative cases that don't require reinventing any wheels — with strategies we know work. They need a marketing partner who can make the phone ring, so they can focus on building their practice.
That's where we come in.
Our proven, results-driven strategies have built some of the largest empires in the legal business. From taking upstart firms to market leaders, or taking the first 5 cases in a MDL to 5000, we have the track record to scale your operations efficiently and profitably.
Request a custom quote today to find out for yourself exactly how we can help take your firm to the next level.
Why Working With Whitehardt is Different
We've been perfecting our strategies for nearly 20 years, continuously fine-tuning our performance-based methods to produce the highest ROI possible. Our clients consistently outperform their competitors.
We generate the highest quality cases available for multi-million dollar generating firms. We'll focus on taking your firm to the highest level while you focus on the cases we bring to your office.
When you work with us, you're working with a partner as invested in your success as you are. No need to talk to a sales person – you'll have direct access to our entire team, including our founder and CEO.
What Our Clients Are Saying About Us
These guys are talented, professional and provide a great product.
Ken Nugent
I have been associated with Kevin and Felix for over 5 years. I have found them to be extremely responsive, flexible and truly caring about the success of both my business and family. They have made an enormous difference in making my phone ring.
David Gruber
About a year, maybe a year and a half ago, I decided I'm going to go strictly with Whitehardt. And it was a great decision. My business is up 35%.
Ken Nunn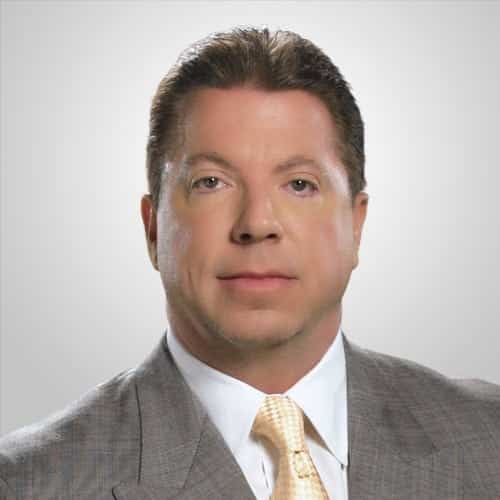 Kevin is very knowledgeable and insightful about this niche. And since I like to be involved with my marketing, I've been pleasantly surprised to find him so available and hard-working.
Robert Goldwater
After 25 years of television advertising and a number of agencies, we found Whitehardt. They have developed ads and a marketing plan based on statistics rather than gut feelings. It has achieved the objective - an increase in case numbers.
Mitch Williams
Because of the creative services of Kevin and staff at Whitehardt, my automobile accident practice has been successful even through the roughest tort reform in Texas.
Robert White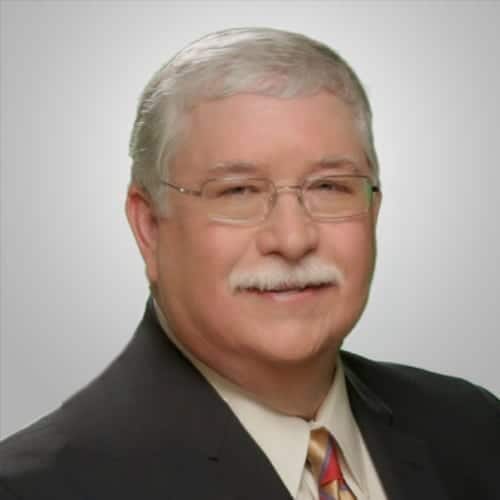 I've used ad agencies from all over, but these guys really know their stuff. They are more attentive to my business than I am. The ads are effective, well-scripted and produced with greatest professionalism. I really, really enjoy working with Whitehardt.
Ed McConnell
Ready to Grow?
We'll help take your firm to the next level with high-quality leads generated quicker than your competitors.
Mass Tort Case Acquisition
Simply put, our mass tort campaigns are proven to generate more leads and contracts than other advertisers. We do this by integrating leading best practices for a profitable marketing blend designed to increase your bottom line, and we do it so you have as little work as possible. All you have to do is pick your campaign and we handle everything else from ad creation, media buying, call center, SEO services, and more. Every dime of your investment will go towards media. So, whether you want to go after Zantac®, Roundup®, Talcum Powder, or any other MDL cases, you'll be on a proven path to profit through our most lucrative marketing service.
The best ads in the business included
100% of investment goes towards media
Tracking phone numbers are included
Call center included, up to 2% of investment
Current Results
Talcum Powder
Talcum Powder
CPL: $700
CPA: $1,750*
J&J Talcum Baby Powder® or Shower to Shower® usage for at least 4 years, diagnosed with Ovarian, Endometrial/Uterine, Cervical, Fallopian Tube, Vulvar, or Leiomyosarcoma Cancer
Roundup®
Roundup®
CPL: $1,000
CPA: $3,250*
Diagnosed with Non-Hodgkin's Lymphoma after using the weedkiller Roundup®
Zantac®
Zantac®
CPL: $600
CPA: $1,500*
Took Zantac® for at least 4 months, diagnosed with stomach, bladder, kidney, pancreatic, esophageal, intestinal, liver, uterine, or colon cancer within 5 years of taking Zantac®
Elmiron®
Elmiron®
CPL: $2,250
CPA: $4,700*
Took Elmiron® for two years, no diagnosis of diabetes, not living in Michigan or Texas, not working with another attorney, and suffered from Macular Degeneration, retinal/Pigmentary Maculopathy, Vision Loss, Blurred Vision, Difficulty Reading, Spotty Vision, Difficulty seeing in Low Light, and other vision symptoms
3M™ Earplugs
3M™ Earplugs
CPL: $400
CPA: $1,150*
Served in the military between 2003 - 2015, issued 3M™ Earplugs, suffered from hearing loss or tinnitus
Paraquat
Paraquat
CPL: $300
CPA: $860*
Diagnosis of Parkinsons or experiencing Parkinsons like symptoms after being exposed to Paraquat
*Includes Contract Services Fees
Get Better Cases
Whether it's one case in a select jurisdiction or 10,000 cases across the country, our job is to get you the highest quality cases at the most efficient costs possible. Request a custom quote today to learn more.
Local Injury Law
Firm Marketing
With an experienced agency that's invested in your firm's success, you'll have allies on your side working towards the common goal of generating more high-quality leads and securing high-dollar settlements. Your firm will have market-exclusive opportunities to benefit from award-winning creatives, data-driven paid and organic digital marketing strategies, and custom media buys that hit the right people at the right time, bringing you the highest volume of valuable, qualified leads possible.
TV Advertising
Our in-house production team creates compelling direct response, branding, and public service TV ads that motivate potential clients to call your firm and sign up.
Digital Advertising
We specialize in PPC, LSA, Facebook, YouTube, and OTT campaigns. As a Premier Google Ads Partner & Certified Facebook Marketing Agency, we are in the top 2% of digital ad agencies in the country.
Media Buying
We strategically focus your advertising dollars through expert media planning and negotiation, online and offline campaigns, and constant analysis, tracking, and reporting.
Law Firm Consulting
Receive weekly management snapshots of your firm's case data designed to help increase efficiency and profits.
Dominate Your Market
Ready to build your legal empire? Request a custom quote today to learn how we can help take your firm to the next level and dominate your market.
Put A Premier Marketing Partner On Your Side
Request Your
Custom Quote
Put our proven, results-driven team behind your quest for success.