We've put together this monthly report to show you what's currently trending in mass tort spending. Our experts can provide detailed metrics for every mass tort and ensure you invest your money wisely. When it comes to getting the best return on your investment, knowing what's hot and what's not can make the difference!
Spending for Roundup continued to increase in September, claiming the number one spot again.
Mesothelioma held second place again this past month.
Although spending for Hernia Mesh decreased slightly in September, it was the third-highest on our list, up from fourth in August.
3M Earplugs spending increased by a large margin in August but dropped back down in September, coming in fourth overall.
Spending for Talcum Powder dropped below $1 million but remained in fifth place in September.
Hip Implants rose from seventh to sixth place in September, as spending has slightly increased over the past three months.
HIV Drugs has continued to drop on the top ten list, down from sixth place in August.
Spending for Birth Injuries has continued to climb the top ten list over the past three months, claiming the eighth spot in September.
A newcomer to the top ten list, spending for JUUL came in ninth overall in September as the vaping epidemic currently sweeps the nation.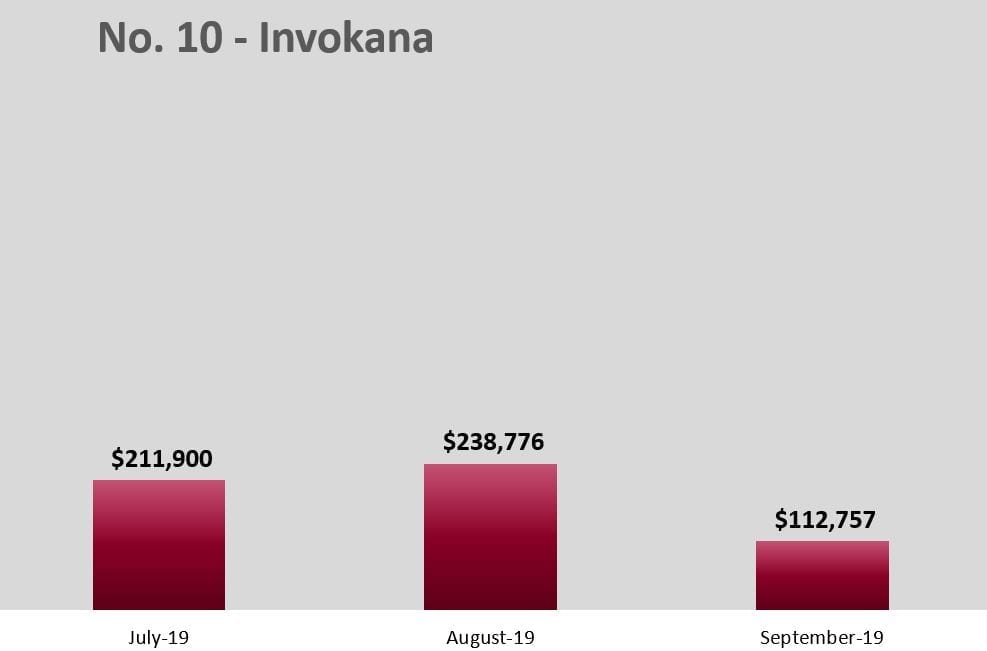 Invokana rounded out the top ten list for September.
The Whitehardt ONEprogram produces the highest quality leads that convert into cases. We'll put the best strategy in place to start generating mass tort leads for your practice. Send us a message or call us at 615-577-1010 to speak with our accounts team.